Our Doctors
Dr. Nick
(Founder & President of ABC Kids Dental Group)
Dr. Nick grew up in a small town in Armenia and he achieved his dental degree in Yerevan, Armenia. Dr Nick moved to the U.S in 1998, where he continued his education in dentistry and obtained his dental license in 2005. In 2013 Dr. Nick established his first ABC Kids Dental Group in the city of Pacoima, in 2015 he established his second ABC Kids Dental Group in the city of Sun Valley and he is currently preparing for his third ABC Kids Dental Group for its Grand Opening by the end of 2018 in the city of Granada Hills.
It's a known fact, that Dr. Nick is strongly loved by all patients because of his endless patience, caring approach and great professional skills. Besides being a high-demanded dentist by all ABC patients, Dr. Nick is also greatly appreciated and cared for by his both office personnel, colleagues and fellow dentists.
In his spare time, Dr. Nick truly enjoys professional swimming, biking, hiking and traveling to various destinations all around the world. He is also interested and very fond of astronomy and earth sciences.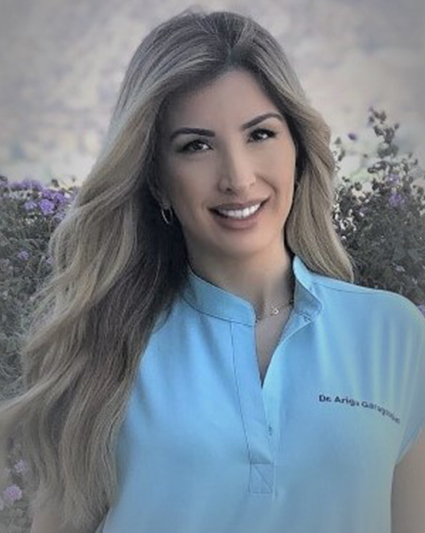 Dr. Ariga
(Associate Dentist)
Dr. Ariga grew up in Southern California. After attending University of Southern California, She completed her dental degree at Western University of Health Sciences College of Dental Medicine in Pomona, CA . Her favorite part about being a dentist is seeing the smile on a young person's face after doing a great job at the visit. Dr. Ariga understands that overcoming anxiety can play a big role in dentistry and she goes out of her way to approach pediatric dentistry in a positive, comforting, and friendly manner. It is amazing to see what patients can accomplish when they are listened to, supported, and then motivated.
When she is not in the office, Dr. Ariga enjoys spending time with her family and friends. She likes to unwind by swimming in the pool or at the beach. Dr. Ariga has been an active swimmer since she was 4 years old. She also enjoys playing tennis and bowling.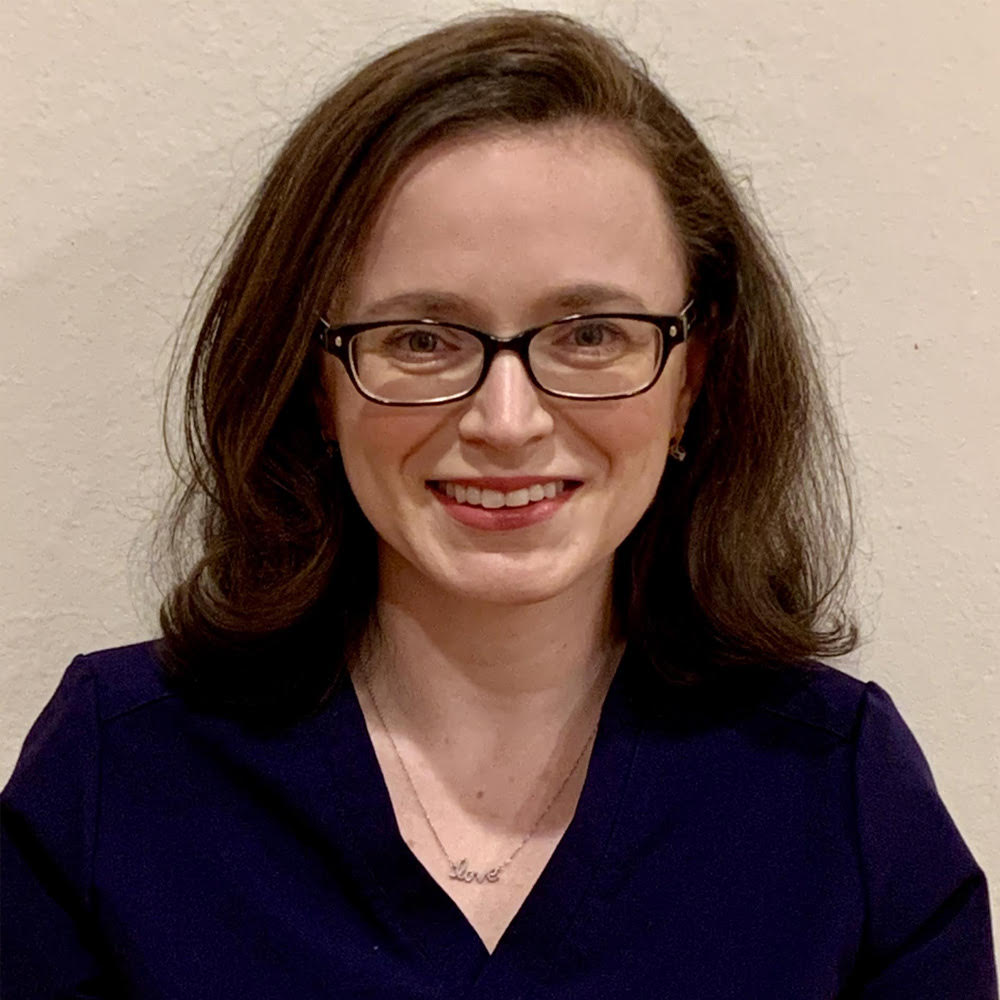 Dr. Nat
(Associate Dentist)
Dr. Nataliya Chernis completed her undergraduate studies at the University of California, Los Angeles and went on to receive her dental training at the University of California, San Francisco. Dr. Chernis is constantly striving to learn and regularly attends continuing education classes. She is a member of the ADA, CDA and the San Fernando Valley Dental Society. Dr. Chernis is patient, meticulous, thorough and strives to make her patients feels feel at ease. Outside of work, Dr. Chernis enjoys spending time with her family.
Dr. Ariga A.
Dr. Ariga has been raised in Southern California where she enjoys the local beaches and sunshine. She obtained her Bachelors of Science degree in Physiological Sciences from UCLA. She continued her education to receive a second bachelors degree in Dental Hygiene from USC. She continued her love for dentistry by attending USC dental school. She has volunteered many hours of community service with the non-profit organization called Dental Care for Children where she traveled to Haiti and Mexico numerous times to provide free dental care at local orphanages. When Dr. Ariga is not saving teeth, she likes to travel and try new restaurants and coffee shops.
Dr. Gloria Giselle
Dr. Gloria has been a dentist for over 13 years. She graduated from the prestigious University of Illinois Chicago with her Bachelors and Doctorate of dental surgery. She has continued her education in implant dentistry, endodontics, veneers, Invisalign, orthodontics, dental laser, and more. She is an avid student of technologies of dentistry.
She was a practice owner for eight years which gave her insight into patient communication and customer service.
She believes in building a long-lasting relationship with her patients and enjoys getting to really know her patients on a personal level.
She is a Shakespearian trained actor working both on stage and in front of the camera. She studied and performed many shows at Second City Chicago where a lot famous SNL comedians got their start. She has a second-degree black belt in Kendo (Samurai Swords).
She belongs to and volunteers for many organizations in her time away form dentistry. She is passionate about helping foster children, veterans, and women.
Dr. Jonathan Blinstrub
Dr. Jonathan Blinstrub graduated from California State University, Northridge. His academic work was rated superior and as a result he graduated Magna Cum Laude. He was then accepted to the University of California, San Francisco Dental School, recognized internationally in the field of dentistry. After graduating, he did a scholarship with the US Army treating active duty Soldiers as a captain and dentist at Fort Huachuca, Arizona. Upon completion of his commitment, he has returned to his home town in sunny California.
Dr. Blinstrub believes that it is of utmost importance to make the first dental encounter as comfortable and stress free for your child. His goal is to make every appointment pleasant for your child. It is important for for parents to understand the needs of their children and the different treatment modalities that are available.
Dr. Linh Phan
Dr. Linh Phan was born and raised in Southern California. She attended San Diego State University where she graduated cum laude earning her Bachelor of Science in Microbiology. She then went on to earn her Doctor of Dental Surgery degree from New York University College of Dentistry. During her time at NYU, she was exposed to the most advanced and cutting edge dental procedures and was taught by world renowned researchers and professors in all aspects of dental medicine. She also completed the ADEAGies Foundation/AADR Academic Dental Careers Fellowship Program and earned the New York University President's Service Award.
For two years during her time at NYU, Dr. Phan was fortunate to have been chosen to participate in the NYU Dentistry Henry Schein Cares Global Student Outreach Program in Grenada. With the decay rate of Grenadian children over 87%, the goal of the outreach was to seal and fluoride varnish all 26,000 children on the small Caribbean island of Grenada. Teams of NYU dental students, faculty and staff went for two weeks at a time, four times a year with the help of Colgate and the Ministry of Health of Grenada. The NYU teams also helped train local health providers to place sealants and fluoride varnish and train school teachers to establish good oral hygiene habits at school. The NYU Global Outreach hopes that they can spread this model to other areas in need.
Upon graduation, Dr. Phan moved back to California to begin her professional career. She continues to expand her knowledge base and skill set through a vast array of continuing education courses. Dr. Phan has extensive experience is all aspects of general dentistry, especially pediatric dentistry. She loves kids and is committed to making sure your child is comfortable and well taken care of.
Outside of work Dr. Phan enjoys crafting, cooking and spending time with her family.